The Tamil Pattimandram Arts Society's 68th Pattimandram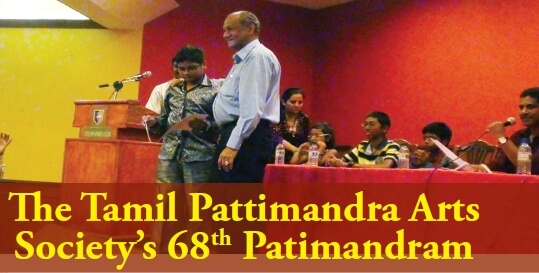 Most of us buy cars out of Necessity or Prestige? This was the title given for the debate which was held on 9 September 2012, Sunday evening at the Ceylon Sports Club in Balestier Road.
First worthy of mention was, Rithika, a primary two student who spoke excellently and the other was the presence of Dr Theyvendran who also gave away the prizes for the winners.
The group whom spoke on 'Necessity' were students, Pratheep Maniretnam and Naveen Krishnan. As Navith Jeeva was unable to participate Mr Yousuf Rowther Rajid filled in for him. The 'Prestige' group were students, V. Somesh, Aravind and Rithika.
Nowadays car owners face a lot of problems ranging from monthly instalments, Road Tax, Insurance, summons, parking space, traffic jam and on top of it car repair expenses and accidents.
With all the abovementioned, people still own cars. This clearly shows that it is Necessity rather than Prestige. This was the argument put forth by the Necessity group.
The Prestige group argued that if you own a car, you are respected at your work-place and your family can have leisure time talking while going for a drive. And also you don't have to depend on someone for a lift to go places. The group also mentioned that nowadays BMW cars are sought after. To buy such cars was for Prestige than anything else debated the Prestige group with concrete proof.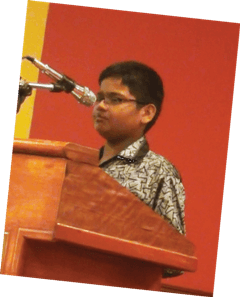 The judge for the debate was Mr Mohammed Shariff , a Tamil Language teacher from Anglo Chinese School. With his sound guidance ACS students have won several prizes. He pointed out all the difficulties in owning a car. With all that, if a person still owns a car - it is definitely for Necessity. That was his final decision. The group whom debated on Necessity was the winner.
Towards the end Dr Theyvendran gave away certificates and prizes to the deserving winners with encouraging words to the debaters. Both students and parents were happy and encouraged to attend future events.