Break of Fast
Break of Fast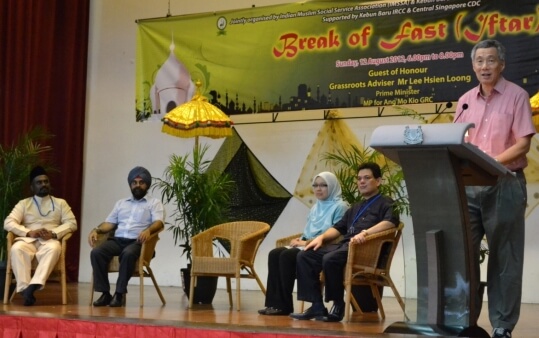 Dr R. Theyvendran (President, TRC,) Mr V Pandiyan, (General Secretary, TRC) and Mr M Kunaseakanan, Council Member attended a breaking fast session at Kebun Baru CC on Sunday 12 August 2012.
Eating after fasting for 12 hours makes one realise how important food is and reflect on how hungry and thirsty one can get after the long periods without meals especially those who struggle to get one meal a day.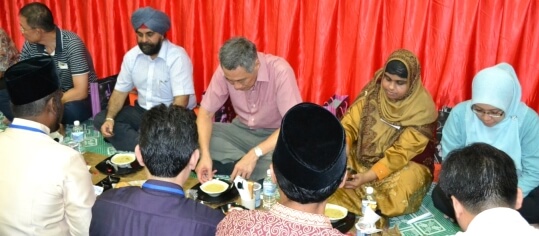 The event also promoted racial harmony as Muslims and non-Muslims participated in this session.
Prime Minister Lee 's message "It is something unique to Singapore, that we have such good relationships between our communities...such easy confidence and warmth between the different religious groups " was very apt.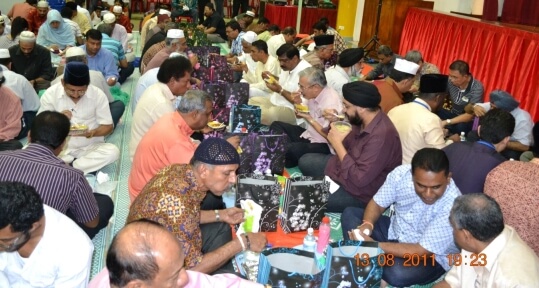 The event was jointly organised by the Kebun Baru Malay Activity Executive Committee and the Indian-Muslim Social Service Association, and supported by the Kebun Baru Inter-Racial and Religious Confidence Circle. Over 2,000 people attended the event.
This session helped to promote racial integration among the various communities in Singapore.