Mathavi Literary Society's AGM
MATHAVI LITERARY SOCIETY'S AGM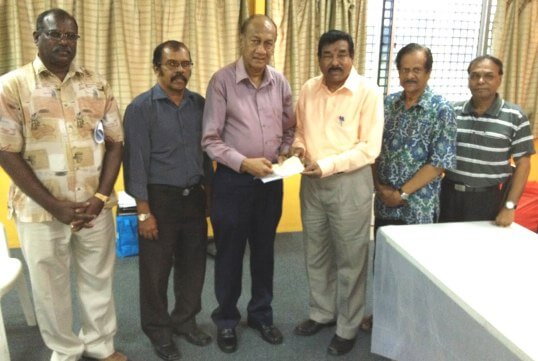 Mathavi Literary Society held its 50th Annual General Meeting on Sunday 13 May 2012.
Mathavi Literary Society has done well ever since Dr N R Govinden took over the leadership. The Society's financial stability has improved steadily. Mathavi Literary Society has been involved in quite number of projects and is growing. MLS is contributing to Society through its various projects to the Society and Dr N R Govinden must be applauded for his efforts. In this AGM, DR N R Govinden and team were elected 3rd year unanimously indicating the confidence members have on this team.
TRC was represented by its President Dr R Theyvendran, who was there to give support as an affiliate member. Dr N R Govinden thanked TRC for its support for its activities and in appreciation, MLS gave a donation of $501 to TRC.